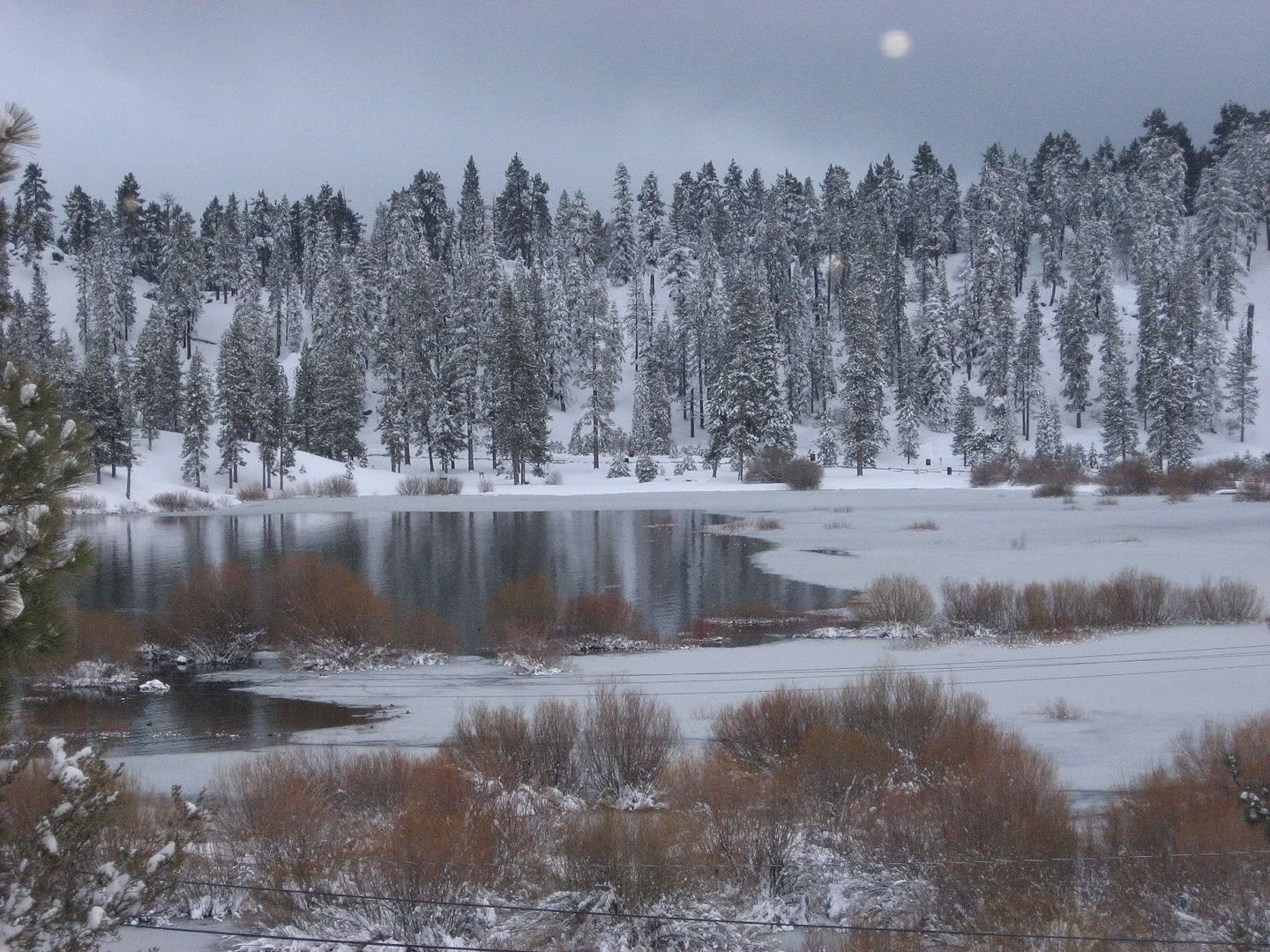 Mountain Lake Resort welcomes spring? Nobody believes it around here!
So much for enjoying spring weather. I've been watching snow fall off and on all week.
Despite the warm temps yesterday (about 18 F when I left the house) the roads cleared by the afternoon but not before they prevented delivery of different goods to our little mountain resort area.
I was nestled in at Starbucks–they had little in the food cases because they didn't get a delivery.
In fact, they didn't even have the fireplace roaring despite the cold temps.
This week has been a bit bizarre weather wise but I've been doing tech stuff from the house–which is a good think because my brain seems to be on vacation.
NO amount of coffee is working to kick it in.
And when I visited with Terry during one of the walks, when it was snowing without any clouds in the sky nearby, she laughed when my words didn't match what I was actually wanting to say.
This was of course, in between pondering the bizarre snow flurries coming down around our heads.
So, this am finds me lamenting over the fact that I have no neighbors close enough to borrow an onion from and am not motivated to head down to the Fawnskin Market to get one.
I am not liking hiking on ice or the cold after being nestled in the warmth of the desert for two months.
Never mind that I could have shopped yesterday…I decided to leave it until I get back from my quick trip down for the birthday bash for my pal's of twenty-something years.
The duo married and share not only an anniversary in March, but also birthdays just two days apart from each other.
Needless to say, we hope to have some warm weather and hit the mineral pools.
In the meantime, I hope that you are having a great day and are happily nestled by the fire!
Me, I am watching the snow fall and taking solace in the fact that the spring snow melts so fast that I don't have to worry about shoveling.
And that, is the silver lining of these snow clouds!
Thank you for reading this post. You can now
Leave A Comment (0)
or
Leave A Trackback.
Read More
Related Reading: